Senior Consultant - Strategy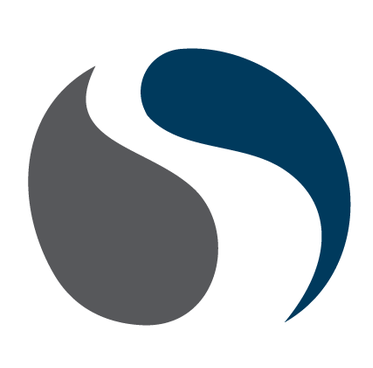 Stratford Managers
Job Functions:
Administration, Software Engineering, IT, Operations
Employment Types:
Full-time
Locations:
Ottawa, ON, Canada; Toronto, ON, Canada; Remote
About Stratford
Our goal at Stratford Group is simple: to help organizations and their leaders grow, improve and transform in the areas of Management Consulting, Intellectual Property, and People & Culture. We differentiate our services by focusing on providing our clients with innovative solutions that are tailored to their unique needs and business environment.
At Stratford Group we support and celebrate diversity and inclusion. We believe an engaging and rewarding place to work is a direct outcome of having talented people from a diverse range of backgrounds and cultures. Our aim is to help everyone reach their full potential and achieve their personal and professional goals.
To see the talented people you'll be working with, visit Meet the Team - Stratford Group Ltd.
This role will report into the Management Consulting business unit and will be based primarily from home with occasional requirements to be in office.
About You
You are an experienced Senior Consultant ideally with a mix of consulting and corporate experience. You are familiar with providing Strategy development, Strategic Planning, Digital Strategy assessments, Operational business and process assessments and solutions for a variety of clients and industries. In addition to your domain of expertise you can also demonstrate breadth of experience. You're a high-potential person and effective communicator who wants more than a traditional corporate career path. You want a challenging career experience that draws upon all your background, knowledge, and desire to learn and deliver.
You have a minimum of 12-15 years of experience ideally with a combination of consulting and corporate delivery experience. You also are familiar with and not afraid of business development. Ideally you have experience with proposal development costing and project estimation. You are a problems solver and can devise the steps required to get to an intended outcome.
Do you crave the opportunity to work with other experienced practitioners and grow your capabilities and deepen your skills? If you are ready for a change then Stratford Group is the place to accelerate your career! You will have the opportunity to continuously strengthen and expand your consulting expertise both through direct experience, coaching and planned development.
What You Will Do and The Value You Will Add
Leveraging your education background and experience, you will engage with prospects and clients to explore opportunities where Stratford can deliver value to clients and work individually and with a team to propose, plan, kick off and deliver Strategy or other project engagements with Stratford clients.
Key Responsibilities
· Dedicate a proportion of your time to business development including identifying opportunities with new or existing clients, proposal development and closing new opportunities with clients.
· Spend most of your time working on client facing project delivery.
· Working with an executive sponsor, you will lead clients facing projects, plan, track deliverables to completion and generate formal progress reports.
· Plan and run client facing workshops, interviews, gather data, research, analyze and assess inputs
· Summarize observations and findings and generate recommendations in formal reports
· Analyze and apply critical thinking and analysis tools with a problem-solving mindset to generate innovative outputs for clients.
· Present findings and recommendations to clients and work collaboratively with them to refine outputs
· Maintain positive relationships with clients and ensure Stratford meets their needs with high quality deliverables
Required Experience
· Education required is a minimum of a bachelor's degree, an advanced degree, professional designation or MBA or equivalent is an asset
· Minimum of 12-15 years of experience ideally with a combination of consulting and corporate delivery experience.
· Experience in strategy development and project delivery and operations
· Industry experience in healthcare, HealthTech and/or technology
· Project estimation, costing and proposal development are assets
· Knowledge or experience with additional domains that are a part of Management Consulting service offered at Stratford including Mergers and Acquisitions, Digital and IT and operations are an asset
· Experience producing formal reports and presentations to senior audiences
Skills And Attributes for Success
· Action-oriented, self-starter
· Highly collaborative
· Strong analytical skills
· Follow through and ability to produce high quality, polished output
· Exhibits business acumen
· Ability to build trusting relationships
· Customer focused
· Ability to manage multiple objectives and multi-task
· Responsible and deadline oriented
· Strong communication skills (written and verbal)
· Very comfortable being part of a team; willing to play a variety of roles is needed and especially have fun!
The Pay-off
As a Stratford consultant you'll use every ounce of your resourcefulness and talent to build your capabilities as a consultant to bring value to clients. You'll revel in the flexibility of a virtual consulting environment. You'll thrill in the hunt for new opportunities. You'll enjoy the experience of finding solutions for a variety of clients and client challenges. You'll be learning and growing while gaining the satisfaction of having a significant impact on your client's success. All this as well as enjoying the camaraderie and stimulation of working with some of the best consultants in the business.
Apply to this great opportunity: Send your CV to: recruitment@stratford.group
We strive to make our website and application process accessible to any and all users. If you would like to contact us regarding the accessibility of our website or need assistance completing the application process, please contact Human Resources at accommodations@stratford.group. This contact information is for accessibility requests only and cannot be used to inquire about the status of applications.