IP Consultant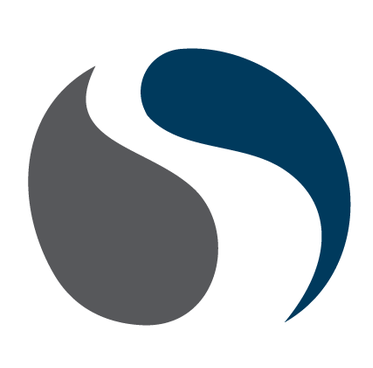 Stratford Managers
Job Functions:
Administration, Software Engineering, Other Engineering, Legal, Sales & Business Development
Employment Types:
Full-time
About Stratford
Our goal at Stratford Group is simple: to help organizations and their leaders grow, improve and transform in the areas of Management Consulting, Intellectual Property, and People & Culture. We differentiate our services by focusing on providing our clients with innovative solutions that are tailored to their unique needs and business environment.
At Stratford Group we support and celebrate diversity and inclusion. We believe an engaging and rewarding place to work is a direct outcome of having talented people from a diverse range of backgrounds and cultures. Our aim is to help everyone reach their full potential and achieve their personal and professional goals.
This role will report into the Intellectual Property (IP) business unit and will be based primarily from home with occasional requirements to be in office.
About You
You are an experienced Intellectual Property Consultant who thrives on providing C-level and VP level executives with strategic Intellectual Property (IP) and innovation advice, and implementation for a variety of clients and industries. You're a high-potential person and effective communicator who wants more than a traditional corporate career path. You want a challenging career experience that draws upon all your background, knowledge, and endless desire to learn.
You have 5 years of experience leading and supporting IP programs including both project work and all-inclusive subscription clients. Perhaps you crave the opportunity to learn from other experienced practitioners and grow your capabilities and deepen your skills. If you are ready for a change then Stratford Group is the place to accelerate your career!
What You Will Do and The Value You Will Add
Leveraging your education background and experience, you will engage with clients and act as a virtual IP Manager providing strategic IP consulting, general portfolio management. You will be involved in business development always on the lookout for clients who would benefit from the service Stratford can offer and develop holistic and pragmatic IP strategies to help our clients achieve their business objectives.
Key Responsibilities
Outside of business development, you will mainly be focused on the following activities:
Developing holistic and pragmatic IP strategies to help our clients achieve their business objectives
Implementing the IP strategies including project management for portfolio operations as per Stratford Intellectual Property client lead process
Developing and implementing pragmatic innovation and idea management systems
Handling all aspects of IP portfolio creation from idea mining facilitation, invention disclosure management, to strategic filing.
Participating in drafting and providing patent prosecution support in collaboration with patent agents and external counsel as appropriate.
Maintaining portfolio databases, rolling budgets, and other analytic dashboards of client portfolio.
Liaising with Stratford IP Analytics team to providing actionable competitive business intelligence using patent and trademark information and analytics for landscaping and third-party competitive intelligence in a resource effective manner.
Managing relationships with local incubators/accelerators
Develop business for other Stratford practices and joint opportunities
Required Experience:
Bachelor's degree or higher in a STEM field
Degree in business administration and/or Registered Patent Agent or Attorney before CIPO or USPTO; USPTO and CIPO preferred
Proactive and strategic thinking
Ability to bring clients with you to Stratford, a rolodex of relevant contacts, or extensive BD/Sales experience
Highly organized, self-motivated, versatile and efficient
Proficient in MS Office
Leadership competencies
Skills And Attributes for Success:
Action-oriented, self-starter
Highly collaborative
Strong analytical skills
Exhibits business acumen
Ability to build trusting relationships
Customer focused
Ability to manage multiple objectives and multi-task
Responsible and deadline oriented
Strong communication skills - ability to work in both Canada's official languages is an asset
Very comfortable being part of a team; willing to play a variety of roles is needed and especially have fun!
Want to know more; speak with one of our team members? Simply reach out to Myriam Davidson to ask questions and understand what to expect.
Apply to this great opportunity: Send your CV to:  recruitment@stratford.group