General Manager, Oceania (Job Req #2023-298)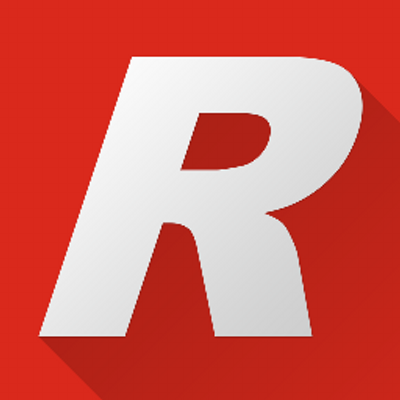 Ross Video
Operations
Alexandria NSW 2015, Australia
Posted on Friday, May 26, 2023
Australia ● Sydney Office, Alexandria, New South Wales, Australia
Req #1693
Thursday, May 25, 2023
Why Work at Ross Video? We have a great group of people working together to create and deliver cutting edge products that look amazing and are easy to use. We go all out so that our customers can have the best possible experience and achieve quality results. With a product focus, continual learning, results driven processes, and creative thinking, we constantly strive to improve our solutions and to deliver results. If you've ever watched live television, news, sports, or entertainment, you've seen our products in use. All of the major Hollywood award shows, most professional sports teams, and many of the largest broadcasters in the world use Ross Video technology. Get behind the scenes and learn about what it takes to make live events possible. If that resonates, and you're someone with integrity, commitment, and a strong drive to deliver great products, we'd love to hear from you.
Ross Video is a rapidly expanding broadcast industry solutions provider.
Reporting to the Senior Vice President of Global Sales, the General Manager will oversee and coordinate multiple functions within the Oceania region, including Sales, Service Delivery, Creative Services, Marketing and Market Vertical development. This role will also involve a significant component of selling and driving revenue growth. The successful candidate will be responsible for managing the overall operations, developing business strategies, and ensuring the successful implementation of Ross Video's vision within Oceania.
Direct reports outside of the Global Sales department will have a dotted line reporting to the managers of their respective departments. This collaborative reporting structure will ensure alignment with departmental objectives, while facilitating a unified and cohesive approach to customer engagement, brand representation and market positioning.
This unique position will include, but is not limited to, the following duties:
General Management:
Develop and implement a strategic and operational business plan for the Oceania region that aligns with Ross Video's global strategy and objectives.

Drive cross-functional collaboration and synergy across different departments and teams within the Oceania region, fostering a cohesive and aligned approach to customer engagement, brand representation, and market positioning.

Manage budgets, financial performance, and resource allocation for the Oceania region.

Regularly collaborate with the managers of the cross-functional teams represented in the region, to ensure smooth operations and alignment with company-wide objectives.

Foster a culture of innovation, collaboration, and continuous improvement within the Oceania team, promoting employee engagement, cooperation, and development.

Responsible for the overall hiring, motivation, and management of the direct reports in the region. Working with the Senior Vice President of Global Sales and Department Leaders, this includes recruitment, mentoring, coaching, and evaluating team members while driving a culture of performance.

Exudes the behaviors identified within Ross Video's Culture Statements, as well as our company's Code of Ethics.
Sales Leadership:
Lead and inspire the sales team to achieve revenue targets, ensuring the consistent growth of sales within the Oceania region.

Develop and execute strategic sales plans, in collaboration with the Senior Vice President of Global Sales, to expand market share and penetrate new customer segments.

Foster strong customer relationships, acting as a trusted advisor to key clients and driving customer satisfaction.
Service Delivery Management:
Oversee the service delivery operations, ensuring the timely and efficient execution of projects and customer support.

Collaborate with the global service team to develop and implement standardized processes, service levels, and quality assurance measures.

Maintain a customer-centric approach, striving for excellence in service delivery and exceeding customer expectations.
Creative Services Management:
Manage the creative services team responsible for delivering high-quality video production solutions, including graphics, virtual sets, and augmented reality.

Collaborate with internal stakeholders and clients to conceptualize and develop innovative solutions that align with customer requirements and market trends.

Ensure the timely delivery of creative services projects while maintaining a high standard of quality and creativity.
Sports & Live Events:
Lead and oversee the Sports & Live Events business within the Oceania region, working closely with clients, production teams, event organizers, and the SLE Vertical Market team.

In collaboration with Sports & Live Events, develop and execute strategies to secure new sports and live event opportunities, maximizing revenue potential.

Coordinate with cross-functional teams to ensure the successful planning, execution, and post-event evaluation of sports and live event projects.
Marketing
Develop and execute comprehensive marketing strategies and campaigns in the Oceania region, aligned with Ross Video's global marketing objectives and brand guidelines.

Collaborate with the global marketing team to adapt and localize marketing materials, messaging, and campaigns to effectively reach and engage the Oceania market.

Conduct market research and analysis to identify customer needs, market trends, and competitive landscape, providing valuable insights to inform marketing strategies and initiatives specific to the Oceania region.
Sales Responsibilities:
Personally engage in sales activities, including prospecting, lead generation, customer presentations, and contract negotiations.

Build and maintain relationships with key clients, influencers, and industry stakeholders.

Stay up to date with industry trends, market conditions, and competitor activities to drive continuous improvement and identify new business opportunities.

Attend trade shows and industry conferences to increase sales through improved levels of product knowledge and further develop industry contacts via networking.

Who you are:
Knowledge/Experience/Education/Training:
Bachelor's degree in business, marketing, or a related field.

7+ years of experience in sales and/or general management roles in the broadcast or related industry.

Strong leadership and team management skills, with a proven track record of achieving business targets and driving growth.

Excellent communication, interpersonal, and negotiation skills, with the ability to build and maintain strong relationships with customers, partners, and stakeholders.

Demonstrated ability to develop and execute strategic plans, and to analyze and interpret market trends and customer needs.

Strong commercial acumen, with experience managing budgets and financial performance.

Ability to travel extensively within the region and occasionally internationally.
Other:
Willing to Travel up to 50% of the time

Valid Passport

Valid Driver's License & a clear driving record

Relocation assistance will be available for this role
Equity, Diversity & Inclusion
At Ross, we embrace diversity, and we want you to bring your authentic self to work. We are committed to building a team that includes a variety of backgrounds, perspectives, and skills. Inclusivity drives innovation and creativity, and that's something we're passionate about at Ross! We believe everyone should be able to enjoy a rewarding career at Ross, regardless of race, colour, religion, sexual orientation, gender, gender identity or expression, marital status, age, veteran status, physical or mental disability. If a disability means that you need any additional support during the recruitment process, please contact Talent Acquisition and we will make all reasonable efforts to accommodate your request.
Other details
Job Function

Sales

Pay Type

Salary