Network Automation Manager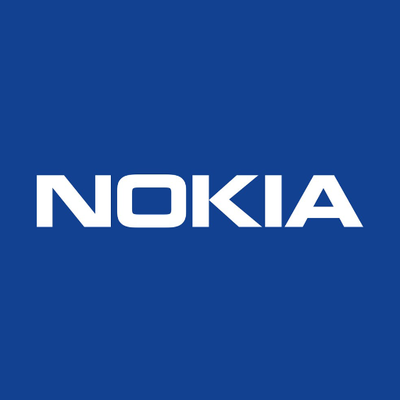 Nokia
Job Functions:
Software Engineering
Come create the technology that helps the world act together
Nokia is committed to innovation and technology leadership across mobile, fixed and cloud networks. Your career here will have a positive impact on people's lives and will help us build the capabilities needed for a more productive, sustainable, and inclusive world.
We challenge ourselves to create an inclusive way of working where we are open to new ideas, empowered to take risks and fearless to bring our authentic selves to work.
The team you'll be part of
The pandemic has highlighted how important telecoms networks are to society. Nokia's Network Infrastructure group is at the heart of a revolution to bring more and faster network capacity to people worldwide through our ambition, innovation, and technical expertise.
The Nokia Network Management Engineering (NME) teams provide Professional Services in support of real-world deployments of Advanced Solutions across the ION (IP/Optical Networks) Business Line product portfolio. The team is seeking an experienced Techinical Software Manager to make intuitive high-level decisions for our custom software solutions. You will see the "big picture" and create architectural approaches for software design and test automation with implementation to guide the development team.
A great software manager has a strong technical background and excellent software skills. They are experienced in designing and possess the ability to develop a unified vision for software characteristics and functions. The goal is to provide building blocks or common flows for the development team that will result in high-quality solutions.
What you will learn and contribute to
As part of our team, you will:
Provide technical leadership and career guidance for several teams of developers
Coach and mentor team members to ensure all employees are comfortable designing and coding in each of the various software modules
Collaborate with various stakeholders (R&D, team members, customers) to optimize solutions and clarify software requirements
Conduct career development discussions and performance reviews
Attract new engineering talent through various initiatives
Ensure that complex projects be planned, executed, and successfully delivered according to common cross-team standards
Prepare development progress reports for engineering leadership
Advocate on behalf of development teams to implement tooling that improves development quality-of-life, and efficiency
Your skills and experience
You have:
• BSc in Software Engineering, Computer Engineering, Computer Science, or 6+ years of equivalent practical work experience
• Knowledge of architectural styles and design patterns
• Proficiency in at least two software languages: Java, JavaScript, Mistral, JSON, Python, Jinja
• General understanding of networking technologies and protocols (e.g., IP/MPLS/Ethernet, routing, network OAM)
• Knowledge of and/or hands-on experience with web services and interfaces (e.g., SOAP, REST, YANG, NETCONF, Kafka)
It would be nice if you also had:
• Experience with Java (OOP) Object Oriented Programming and Linux based Operating Systems
• Knowledge of and/or hands-on experience with virtualization, cloud providers, and containers technologies (e.g., VMWare/KVM), database systems, and hands-on experience with SQL (e.g., Oracle, MySQL)
• Experience managing a team and working on large-scale software projects
What we offer
Nokia offers flexible and hybrid working schemes, continuous learning opportunities, well-being programs to support you mentally and physically, opportunities to join and get supported by employee resource groups, mentoring programs and highly diverse teams with an inclusive culture where people thrive and are empowered.
Nokia is committed to inclusion and is an equal opportunity employer
Nokia has received the following recognitions for its commitment to inclusion & equality:
• One of the World's Most Ethical Companies by Ethisphere
• Gender-Equality Index by Bloomberg
• Workplace Pride Global Benchmark
• LGBT+ equality & best place to work by HRC Foundation
At Nokia, we act inclusively and respect the uniqueness of people.
Nokia's employment decisions are made regardless of race, color, national or ethnic origin, religion, gender, sexual orientation, gender identity or expression, age, marital status, disability, protected veteran status or other characteristics protected by law.
We are committed to a culture of inclusion built upon our core value of respect.
Join us and be part of a company where you will feel included and empowered to succeed.