Test Automation Developer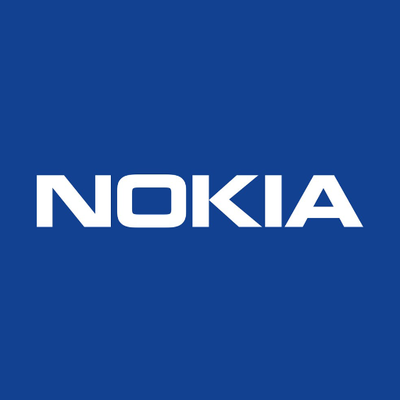 Nokia
Job Functions:
Software Engineering
Employment Types:
Full-time
Come create the technology that helps the world act together
Nokia is committed to innovation and technology leadership across mobile, fixed and cloud networks. Your career here will have a positive impact on people's lives and will help us build the capabilities needed for a more productive, sustainable, and inclusive world.
We challenge ourselves to create an inclusive way of working where we are open to new ideas, empowered to take risks and fearless to bring our authentic selves to work.
The team you'll be part of
As Nokia's growth engine, we create value for communication service providers and enterprise customers by leading the transition to cloud-native software and as-a-service delivery models. Our inclusive team of dreamers, doers and disruptors push the limits from impossible to possible.
Core Networks ENG R&D is looking for a Senior Test Automation Developer for the Nokia Policy Controller (NPC) product. Nokia Policy Controller is 5G ready and developed to cater for IOT demand. It is cloud native, utilizing Openstack and Vmware VCloud as the VIM and works with various VNFMs. DevOps tools and automation are an integral component as well. The Test Automation Developer will work with teams of people contributing to ongoing product evolution through new feature development.
What you will learn and contribute to As part of the agile development team, you will:
Be responsible for test automation and quality assurance
Participate to the evaluation of new tools and technologies bringing the best in test automation, CI/CD to the development team
Prepare test plans and test cases (e.g., integration, system, reliability, stability and performance) according to product specification and architecture
Ensure high quality and efficiency by automating everything and working closely with all developers
Complete test execution, raise bugs and follow-up with the team to correct the fault in a timely manner to ensure on time product delivery with quality
Mentorship of staff in best practices of QA
Your skills and experience
You have:
Bachelor´s degree or equivalent experience required, candidates with degree in a technical field (CS, EE, etc.) will be more relevant, Master´s is a plus
Deep experience in test automation, testing metrics, and performance measurement
Solid software development experience in Java or Python
Demonstrable skill leveraging Robot Framework or Cucumber
It would be nice if you also had:
Experience in using VIMs like OpenStack and its Heat Orchestration Templates
Experience in using VNFM like Nokia CloudBand Application Manager (CBAM)
Database knowledge: Operational experience in using Non-SQL Dbs like Aerospike
Good understanding of software development lifecycles based on AGILE mode of working
Excellent English communication skills
Experience working in the Policy domain is considered an asset
What we offer
Nokia offers flexible and hybrid working schemes, continuous learning opportunities, well-being programs to support you mentally and physically, opportunities to join and get supported by employee resource groups, mentoring programs and highly diverse teams with an inclusive culture where people thrive and are empowered.
Our team has a social committee to plan monthly social activates such as hikes, games and donut appreciation.
The opportunity to learn and grow in a fast paced, cutting edge high-tech company
An inclusive culture where people are empowered and thrive is a community of diversity and respect
The Ottawa office has:
A well stocked cafeteria and snack shop, with on premise Tim Horton's
An indoor gym with instructor-led programs
There are also outdoor sports facilities, including beach volleyball and basketball courts
Nokia is committed to inclusion and is an equal opportunity employer
Nokia has received the following recognitions for its commitment to inclusion & equality:
One of the World's Most Ethical Companies by Ethisphere
Gender-Equality Index by Bloomberg
Workplace Pride Global Benchmark
LGBT+ equality & best place to work by HRC Foundation
At Nokia, we act inclusively and respect the uniqueness of people.
Nokia's employment decisions are made regardless of race, color, national or ethnic origin, religion, gender, sexual orientation, gender identity or expression, age, marital status, disability, protected veteran status or other characteristics protected by law.
We are committed to a culture of inclusion built upon our core value of respect.
Join us and be part of a company where you will feel included and empowered to succeed.