Principal Consulting Engineer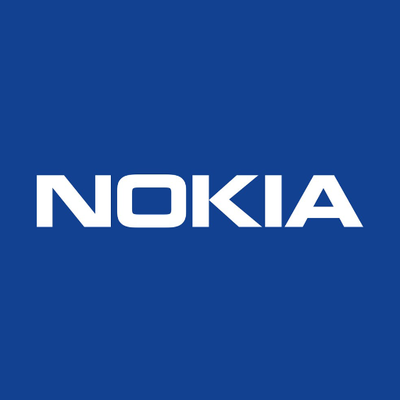 Nokia
Job Functions:
Sales & Business Development
Locations:
Dallas, TX, USA; Sunnyvale, CA, USA
Come create the technology that helps the world act together
Nokia is committed to innovation and technology leadership across mobile, fixed and cloud networks. Your career here will have a positive impact on people's lives and will help us build the capabilities needed for a more productive, sustainable, and inclusive world.
We challenge ourselves to create an inclusive way of working where we are open to new ideas, empowered to take risks and fearless to bring our authentic selves to work.
The team you'll be part of
The pandemic has highlighted how important telecoms networks are to society. Nokia's Network Infrastructure group is at the heart of a revolution to bring more and faster network capacity to people worldwide through our ambition, innovation, and technical expertise.
The IP Routing Regional Business Center (RBC) Consulting Engineering team drives the technical pre-sales of our IP and network automation technologies and related services to CSPs, Webscale and Enterprise customers. We work closely with the Business Development, Sales, IP Product Management, and IP Product Marketing teams to help effectively capture IP product revenue in the Americas region.
What you will learn and contribute to
You are a strategic partner and advisor for IP products and solutions, responding to the needs of our customers and the sales teams. You have a strong technical background, a clear understanding of the sales process, are self-motivated and able to operate in an independent manner. You drive required next steps toward technical acceptance of Nokia solutions with customers directly or via the systems engineering teams.
• Work closely with the sales teams (sales executives, sales managers, sales engineers) on identifying opportunities and driving IP business to closure.
• Develop the technical strategy for each opportunity with the sales team and drive it to technical acceptance by the customer.
• Be able to meet with influential customer decision makers and communicate verbally or via presentation tools the exact details of Nokia's IP product capabilities and the specific solutions being offered to the customer.
• Develop technical collateral, such as white papers and PowerPoint presentations to demonstrate to customers how Nokia's products and delivery capabilities are their best option for success.
• Work with Product Line Managers to drive product development through customer and industry specific feedback based on current and future requirements.
Your skills and experience
You have:
• A Bachelor's degree in Electrical Engineering/Computer Science (or related technical degree and/or equivalent experience)
• 8+ years of experience as a customer facing pre-sales engineer (or consulting systems engineer, technical marketing engineer, etc.) in an IP focused (IP routing/Data Center/Ethernet switching) role or demonstrated equivalence
• Deep conceptual understanding and hands-on, testing and deployment experience of the following technologies:
  • IPv4 and IPv6 Routing technologies including IGP (OSPF and IS-IS) and BGP
  • Layer 2 and Layer 3 VPN technologies including MPLS, Segment Routing (with MPLS and IPv6 data plane), VXLAN, Pseudowires, VPLS, EVPN, and IP VPNs
  • Traffic Engineering including SR-TE and PCE/PCEP architectures
  • Modern Data Center networking design and operations including CLOS networks, Underlay and Overlay technologies, and the networking integration to virtualization platforms – k8s, Openstack and VMWare
  • YANG models (proprietary and standards), NETCONF, gNMI Telemetry and modern network automation frameworks
It would be nice if you had:
• Product Development skills including:
  • Experience driving product lifecycle management requirements
  • Ability to write detailed "Feature Request Documents" describing all the detailed software and hardware requirements for new feature development
  • Ability to build credible business and technical arguments, including low-level technical discussions on HW and SW, to support feature development requests
  • Ability to understand different HW platforms and their capabilities down to the chipset level to drive product evolution discussions
  • Familiarity with industry standardization entities like IETF, contributing to emerging standards as required
• Solid customer communication etiquette and presentation skills.
What we offer
Nokia offers flexible and hybrid working schemes, continuous learning opportunities, well-being programs to support you mentally and physically, opportunities to join and get supported by employee resource groups, mentoring programs and highly diverse teams with an inclusive culture where people thrive and are empowered.
Our Consulting Engineering team has a hybrid working model allowing you to choose any ratio of in-office and remote work while not travelling. You'll have access to an industry leading team of IP networking experts and represent the market leader in IP Edge Routers globally.
Nokia is committed to inclusion and is an equal opportunity employer
Nokia has received the following recognitions for its commitment to inclusion & equality:
One of the World's Most Ethical Companies by Ethisphere
Gender-Equality Index by Bloomberg
Workplace Pride Global Benchmark
LGBT+ equality & best place to work by HRC Foundation
At Nokia, we act inclusively and respect the uniqueness of people.
Nokia's employment decisions are made regardless of race, color, national or ethnic origin, religion, gender, sexual orientation, gender identity or expression, age, marital status, disability, protected veteran status or other characteristics protected by law.
We are committed to a culture of inclusion built upon our core value of respect.
Join us and be part of a company where you will feel included and empowered to succeed.