Senior DevOps Engineer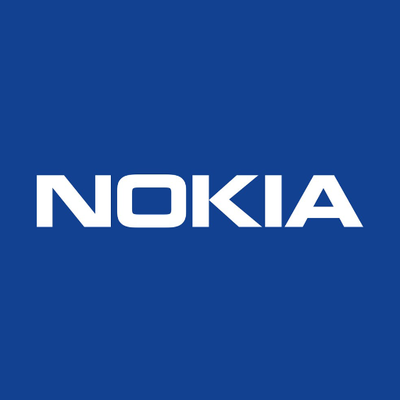 Nokia
Job Functions:
Software Engineering
Employment Types:
Full-time
Come create the technology that helps the world act together
Nokia is committed to innovation and technology leadership across mobile, fixed and cloud networks. Your career here will have a positive impact on people's lives and will help us build the capabilities needed for a more productive, sustainable, and inclusive world.
We challenge ourselves to create an inclusive way of working where we are open to new ideas, empowered to take risks and fearless to bring our authentic selves to work.
The team you'll be part of
As Nokia's growth engine, we create value for communication service providers and enterprise customers by leading the transition to cloud-native software and as-a-service delivery models. Our inclusive team of dreamers, doers and disruptors push the limits from impossible to possible.
CNS Central CI (CCI) team who supports critical Continuous Integration and Continuous Deployment (CI/CD) infrastructure implemented as Infrastructure as Code for CNS R&D product groups.
Core responsibility of the role is to ensure CCI infrastructure operational stability, maintenance and support to keep R&D organizations running smoothly. New capability and services are implemented to help CNS R&D. Work is collaborative in multi-site and multi-time zone environment.
What you will learn and contribute to
Are you passionate of supporting a highly scaled CICD infrastructure and solving problems?
As part of our team, you will:
Work in guild(s) team(s) to design, support and maintain CICD infrastructure implemented as Infrastructure as Code (IaC).
Develop automation solutions and integrate tool chains via rapid prototyping to demonstrate viability, value to progress to MVP and production launch.
Exhibit strong discipline at identifying system deficiencies and proceed to implement a solution without compromising quality and end user experience.
Be disciplined at maintaining documentation for business continuity and for instructional usage for customer audiences.
Be available to support critical events and off-hour maintenance tasks
Your skills and experience
You have:
Bachelor´s degree or equivalent experience required
At least 10 years of experience in related field
Demonstrated Infra as Code automation using: Ansible, Shell Scripting, TerraForm, Python, GO, REST, YAML, Groovy, JSON, MariaDB, HELM and HEAT templates
Administrative and operational skillsets supporting scaled deployments of: Jenkins, GitLab, JFrog, PostgreSQL, ELK, Redis, Grafana, Prometheus, Zabbix, Load balancers, JIRA, and have networking skillsets.
Operational platform: Kubernetes, OpenStack in both private clouds settings and AWS EKS, S3, EC2
It would be nice if you also had:
Experience in automation of packaging VMs, containers.
Tool chain integration skillsets with GitLab, Gerrit, Artifactory, Sonarqube and security products like Xray, Blackduck, Anchore preferred
Experience in CICD platforms: Azure DevOps preferred
Experience in ROBOT framework testing preferred
What we offer
Nokia offers flexible and hybrid working schemes, continuous learning opportunities, well-being programs to support you mentally and physically, opportunities to join and get supported by employee resource groups, mentoring programs and highly diverse teams with an inclusive culture where people thrive and are empowered.
Company Culture: We believe our people are our greatest asset and we aim to foster a fun, challenging, positive, and inclusive work environment. We offer 1-on-1 mentorship, learning and development opportunities, global impact and interaction, and flexible work/life balance.
Nokia is committed to inclusion and is an equal opportunity employer
Nokia has received the following recognitions for its commitment to inclusion & equality:
One of the World's Most Ethical Companies by Ethisphere
Gender-Equality Index by Bloomberg
Workplace Pride Global Benchmark
LGBT+ equality & best place to work by HRC Foundation
At Nokia, we act inclusively and respect the uniqueness of people.
Nokia's employment decisions are made regardless of race, color, national or ethnic origin, religion, gender, sexual orientation, gender identity or expression, age, marital status, disability, protected veteran status or other characteristics protected by law.
We are committed to a culture of inclusion built upon our core value of respect.
Join us and be part of a company where you will feel included and empowered to succeed.