Software Architect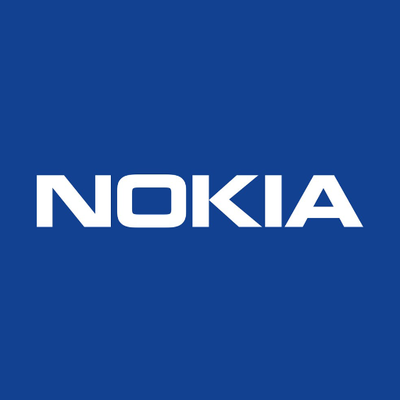 Nokia
Job Functions:
Software Engineering
Come create the technology that helps the world act together
Nokia is committed to innovation and technology leadership across mobile, fixed and cloud networks. Your career here will have a positive impact on people's lives and will help us build the capabilities needed for a more productive, sustainable, and inclusive world.
We challenge ourselves to create an inclusive way of working where we are open to new ideas, empowered to take risks and fearless to bring our authentic selves to work.
The team you'll be part of
As Nokia's growth engine, we create value for communication service providers and enterprise customers by leading the transition to cloud-native software and as-a-service delivery models. Our inclusive team of dreamers, doers and disruptors push the limits from impossible to possible.
Strategy and Technology lays the path for Nokia's future technology innovation and identifies the most promising areas for Nokia to create new value. We set the company's strategy and technology vision, offer an unparalleled research foundation for innovation, and provide critical support infrastructure for Nokia.
Digital Insight Lead Product Architect will have responsibility of driving DT (Digital Trust) technology & architecture evolution strategy and transformational efforts in moving away from traditional legacy product development in transition to a SaaS platform based on cloud native architecture and design principals.
What you will learn and contribute to
Are you passionate about solving problems? As part of our team, you will:
Leading the architectural and technological aspects of the product
Leading, guiding and mentoring senior professionals such as system architects, product managers, principal engineers, DBAs, etc.
Analyzing requirements from product roadmap and customer projects, transforming them into well-defined architecture
Researching and introducing new innovative technologies and solutions to improve product architecture and capabilities
Support presales activities
"Customer facing technologist" – Represent Digital Trust technology & architecture in needed forums both within Nokia and with customers executives
Assist with optimization and scalability improvement efforts
Collaborate in Building Business Application's technological roadmap and reference architecture that is adapted to its business needs
Make clear, simple, and technically superior design decisions
Utilize other architects as force-multipliers, mentoring them by providing high-quality feedback on their work
Work on SaaS transformation on public cloud-based offerings
Your skills and experience
You have:
Bachelor´s degree or equivalent experience required
At least 15 years of experience of which at least 5 in a leading role such as product architect
At least 2 years of experience as the decision-maker for design decisions involving the use of cloud computing services
Experience as the most senior decision-maker regarding technical design decisions for software products for a dev organization of at medium size teams
Any industry knowledge (Fixed/Mobile network, telecom standards ,5G etc.) and current technological trends, with an eye towards the future.
Strategic thinker with leadership skills able to find creative, out-of-the-box solutions.
In-depth familiarity with complex development of high-volume systems. designing solutions for reliability and performance at scale
A broad and lateral vision of technological systems; understanding long-term implications.
Experience with adopting technologies, platforms, systems, etc
Implementing relevant infrastructure (Data Lake, Data Mesh, Data Catalog, ETL/ELT, Event Sourcing, CQRS, Aggregators, Stream processing, ML, etc.)
Understanding of cloud computing technologies, business drivers, and emerging computing trends – working with public cloud such Azure, AWS and GCP – big advantage.
Any cloud security and CNCF experience is a plus.
Proactive self-starter with a solutions-focused, positive attitude
Comfort adapting to changing situations and priorities with a high sense of accountability and urgency
Team player, with excellent collaboration skills.
Matrix management abilities; able to drive and motivate interfaces.
Able to lead processes while demonstrating open-mindedness.
Very high inter-personal communication skills; able to work with multiple interfaces in the Company
The ability to simplify complex ideas and communicate them with clear, logical thinking
Communicating effectively with both technical and non-technical audiences
An endlessly curious mind
What we offer
Nokia offers flexible and hybrid working schemes, continuous learning opportunities, well-being programs to support you mentally and physically, opportunities to join and get supported by employee resource groups, mentoring programs and highly diverse teams with an inclusive culture where people thrive and are empowered.
Nokia is committed to inclusion and is an equal opportunity employee
Nokia has received the following recognitions for its commitment to inclusion & equality:
•    One of the World's Most Ethical Companies by Ethisphere •    Gender-Equality Index by Bloomberg •    Workplace Pride Global Benchmark •    LGBT+ equality & best place to work by HRC Foundation
At Nokia, we act inclusively and respect the uniqueness of people.
Nokia's employment decisions are made regardless of race, color, national or ethnic origin, religion, gender, sexual orientation, gender identity or expression, age, marital status, disability, protected veteran status or other characteristics protected by law.
We are committed to a culture of inclusion built upon our core value of respect.
Join us and be part of a company where you will feel included and empowered to succeed.