DevOps App SRE - iSIM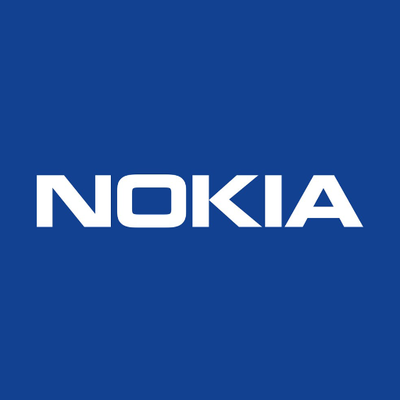 Nokia
Job Functions:
Software Engineering
Employment Types:
Full-time
Come create the technology that helps the world act together
Nokia is committed to innovation and technology leadership across mobile, fixed and cloud networks. Your career here will have a positive impact on people's lives and will help us build the capabilities needed for a more productive, sustainable, and inclusive world.
We challenge ourselves to create an inclusive way of working where we are open to new ideas, empowered to take risks and fearless to bring our authentic selves to work.
The team you'll be part of
As Nokia's growth engine, we create value for communication service providers and enterprise customers by leading the transition to cloud-native software and as-a-service delivery models. Our inclusive team of dreamers, doers and disruptors push the limits from impossible to possible.
Join the Cloud and Network Service Digital Trust team and drive innovation that matters! We create and seamlessly integrate technologies that enrich people's lives and deliver the best in cybersecurity. If you are passionate about changing the future and want to work with Big Data Analytics, the Internet of Things, Cyber Security, and Cloud – all deployed in innovative Nokia products, then we may have the job for you. The Digital Trust team is looking for strong software engineers to join our growing team.
Nokia plans to transform the IoT business with new strategic initiatives to be become the leader in IoT evolution. The eSIM/iSIM Remote SIM Provisioning (RSP) capability will enhance Nokia's E2E IoT solution.
The DevOps Application SRE handles all tasks regarding infrastructure, loadbuild, cloud deployments, and performance testing. The successful candidate is part of the development team and is adept at providing solutions regarding Kubernetes, data-base, monitoring, logging, and virtual resource configurations.
What you will learn and contribute to
Are you passionate about solving problems? As part of our team, you will:
As part of the agile development team, be responsible for loadbuild, deployment, CI/CD, and performance testing of Digital Trust products.
Work in the area eSIM/iSIM RSP (Remote SIM Provisioning) for Consumer & M2M devices.
Build software to build software! Work with tools like Kubernetes, Docker, Jenkins, git, Prometheus, Grafana, ELK stack, filebeat, and PostgreSQL to meet the demands of a highly productive development and test team.
Automate everything!
Evaluate new tools, evangelize with prototypes and get everything running in CI/CD deployment. Employ the latest methods on OpenStack, Tanzu, OpenShift, AWS, Azure.
Build metrics and methodologies for performance testing of pods with simulators, scalability to HA clusters, ability to handle millions to hundreds of millions of devices.
Your skills and experience
You have:
Bachelor´s degree required in a technical field (CS, EE, etc.)
At least 5 years of experience in a DevOps environment.
Solid experience with Docker, OpenStack, Kubernetes, PostgreSQL, Microservices, Grafana, ELK stack, Prometheus.
Some software development experience in programming languages: python, Java, Javascript
Experience in Agile development process and use of tools like Jira and Confluence
Exposure to design for security: security & privacy
Experience with scanning tools such as Black Duck, Tenable, Anchore, Jfrog X-ray, SonarQube.
Device level protocol experience
Strong customer focus.
Strong written and oral communication skills
Excellent interpersonal/team skills
Experience using Linux and Windows.
Fluent in oral and written English.
It would be nice if you also had:
Passion, positive attitude, engagement and desire to take over challenging assignments as part of a team, making things WORK with quality
Ability to work across multi-national matrix organization
Self-starter - able to demonstrate strong sense of business ownership and leadership
Team Player - able to communicate effectively across Practices and Customer Teams
Entrepreneurial spirit and sense of personal responsibility
Desire to learn new skills and new technologies
Willingness and ability to work in a fast-paced environment
High level of self-motivation and maturity
Able to work and produce targeted results with minimal supervision
What we offer
Nokia offers flexible and hybrid working schemes, continuous learning opportunities, well-being programs to support you mentally and physically, opportunities to join and get supported by employee resource groups, mentoring programs and highly diverse teams with an inclusive culture where people thrive and are empowered.
Company Culture: We believe our people are our greatest asset and we aim to foster a fun, challenging, positive, and inclusive work environment. We offer 1-on-1 mentorship, learning and development opportunities, global impact and interaction, and flexible work/life balance.
Nokia is committed to inclusion and is an equal opportunity employer
Nokia has received the following recognitions for its commitment to inclusion & equality:
One of the World's Most Ethical Companies by Ethisphere
Gender-Equality Index by Bloomberg
Workplace Pride Global Benchmark
LGBT+ equality & best place to work by HRC Foundation
At Nokia, we act inclusively and respect the uniqueness of people.
Nokia's employment decisions are made regardless of race, color, national or ethnic origin, religion, gender, sexual orientation, gender identity or expression, age, marital status, disability, protected veteran status or other characteristics protected by law.
We are committed to a culture of inclusion built upon our core value of respect.
Join us and be part of a company where you will feel included and empowered to succeed.