Senior Software Architect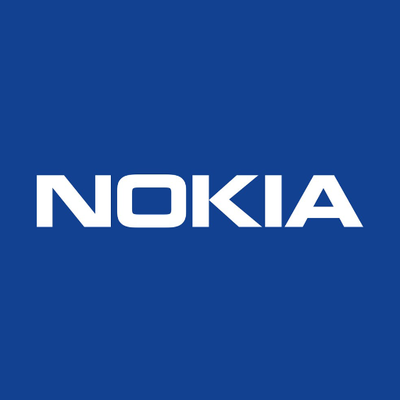 Nokia
Employment Types:
Full-time
Compensation:
USD per year
Come create the technology that helps the world act together
Nokia is committed to innovation and technology leadership across mobile, fixed and cloud networks. Your career here will have a positive impact on people's lives and will help us build the capabilities needed for a more productive, sustainable, and inclusive world.
We challenge ourselves to create an inclusive way of working where we are open to new ideas, empowered to take risks and fearless to bring our authentic selves to work.
The team you'll be part of
The pandemic has highlighted how important telecoms networks are to society. Nokia's Network Infrastructure group is at the heart of a revolution to bring more and faster network capacity to people worldwide through our ambition, innovation, and technical expertise.
Nokia's Network Infrastructure (NI) group is recruiting highly motivated Software Professionals to develop and test cutting-edge products in NI's Network Automation team. Network Automation is a new technology space that is revolutionizing the way networks are managed and controlled.  If you want to grow your career and be a part of this next generation of networking, this is the place for you! The Network Automation Group is embracing the Hybrid Workplace Model ensuring balance in your home and work life.
The NSP portfolio provides a comprehensive management solution that allows our customers to monitor, provision, and troubleshoot IP, Wireless, and Optical networks. Our solution is deployed in more than 1,400 customer deployments worldwide and is proven to set the standard for service-aware management. We are constantly evolving our platform to support customers in their transition to 5G and IoT. This involves everything from micro-services and containerization and clustering to model-driven management interface mediation to new network assurance and automation use cases.
As a Senior Software Architect, you will work on developing and enhancing NSP's Automation Product Suites. We will challenge you to learn continuously and apply your technical knowledge to new scenarios as our product changes to meet the requirements of our customers. The Network Automation mind set is one of start up company with the benefits of a huge multi-national corporation behind us.
The Network Automation Technology Strategy team is looking for new talent to complement the existing innovation team to incubate ideas, build software and determine if it can have a meaningful impact on the business.  The Senior Software Architect's mission is to work with key stakeholders, including PLM, R&D, lead customers, and innovation primes within Nokia, in the definition, creation, and evolution of next generation data analytics, machine learning, closed loop automation in the operation, monetization, visualization and evolution of new business models related to IP/MPLS/Transport network automation.
What you will learn and contribute to
As part of our team, you will:
As an individual, or part of broader Technology Strategy team, work to enable creation, modification, and evolution of targeted SW products
Interface with other solution & software architects from Network Automation business unit to achieve a comprehensive and winning solution across the entire Network Automation portfolio (HW, SW, Services)
Coordinate strategic thrusts and solution level initiatives to influence the strategic directions for Network Automation BU.
Design, code and support rapid prototyping and proof of concepts.
Perform technology assessment, exploration, and prototyping, proving out and establishing initial engineering guidance and feasibility of the longer lead elements in the strategy
Incubate derivative ideas from existing work, and initiate and promote new ideas
Help transfer technology, prototype designs and knowledge to the wider R&D teams
Act as subject matter expert both inside and outside the organization
Monitor ongoing developments in the software industry and identify technology that could be of value to the organization
Work with R&D to manage the transition of prototypes into the product line
Your skills and experience
Significant Relevant Experience Required:
Strong understanding and experience with cloud computing technologies, business drivers, and emerging computing trends, familiarly with DevOps and cloud native design required.
Experience in working with private/public cloud environments, launching cloud based or SaaS related offerings is desired.  AWS, GCP and Azure experience is big advantage.
Knowledge of Kubernetes, Microservices, Docker, Kafka needed.
Any cloud security and CNCF experience is a plus.
7+ years of experience with telecom products. Must have an experience as an architect in application software product lines
Seeking a degree in Computer/Software Engineering, Computer Science or Electrical Engineering; an advanced degree is an asset.
Full Stack development experience, comfortable with modern programming languages and willingness to easily adopt new languages as needed.
GoLang & Python, experience an asset.
Data Science / ML, Analytics designations an asset.
Knowledge of network management concept, protocol, and modelling (eg. REST, RESTCONF, NetConf, YANG) an asset.
Must be comfortable working collaboratively across many groups within the organization including R&D, PLM, marketing, services & support
High energy and ability to influence/lead others; willingness to work in a fast-paced environment
Excellent technical skills, with solid technical and operational understanding of modern SW architectures
Knowledge and experience in network health, analytics and the associated handling of big data is desired
Willingness and ability to work with teams, ability to build relationships using an open and respectful communication and collaboration style
Excellent verbal, written, and presentation communications skills is critical
What we offer
Nokia offers flexible and hybrid working schemes, continuous learning opportunities, well-being programs to support you mentally and physically, opportunities to join and get supported by employee resource groups, mentoring programs and highly diverse teams with an inclusive culture where people thrive and are empowered.
Nokia is committed to inclusion and is an equal opportunity employer
Nokia has received the following recognitions for its commitment to inclusion & equality:
One of the World's Most Ethical Companies by Ethisphere
Gender-Equality Index by Bloomberg
Workplace Pride Global Benchmark
LGBT+ equality & best place to work by HRC Foundation
At Nokia, we act inclusively and respect the uniqueness of people.
Nokia's employment decisions are made regardless of race, color, national or ethnic origin, religion, gender, sexual orientation, gender identity or expression, age, marital status, disability, protected veteran status or other characteristics protected by law. We are committed to a culture of inclusion built upon our core value of respect.
Join us and be part of a company where you will feel included and empowered to succeed.