NSP Integration Specialist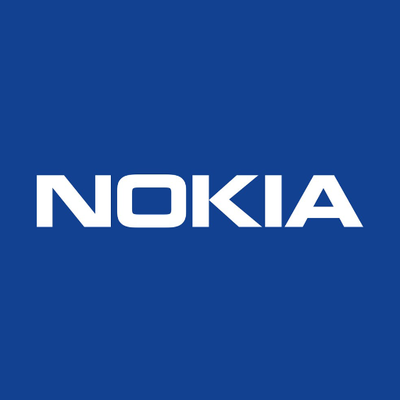 Nokia
Employment Types:
Full-time
Compensation:
USD per year
Come create the technology that helps the world act together
Nokia is committed to innovation and technology leadership across mobile, fixed and cloud networks. Your career here will have a positive impact on people's lives and will help us build the capabilities needed for a more productive, sustainable, and inclusive world.
We challenge ourselves to create an inclusive way of working where we are open to new ideas, empowered to take risks and fearless to bring our authentic selves to work.
The team you'll be part of
The pandemic has highlighted how important telecoms networks are to society. Nokia's Network Infrastructure group is at the heart of a revolution to bring more and faster network capacity to people worldwide through our ambition, innovation, and technical expertise.
The Global Network Management Engineering team provides Professional Services for the design and deployments of mission-critical Network Management Solutions in the Network Infrastructure Business Devision.
What you will learn and contribute to
The candidate in this role will be required to work in a consultative manner directly with Customers, Project Managers, Sales Engineers to deliver services which include the following responsibilities:
Provide expert consultation services for NSP deployments in bare metal and virtual/cloud environments
Capture customer and project requirements to create Network Management/OSS high level/low level design documents
Author customized installation, upgrade, migration, and operational documentation as required for the project
Validation of installation, upgrade or migration strategy by staging and demonstrating the procedure in labs and/or customer site
Determine acceptance test strategy based on project requirements and features, produce Test cases and overall Test plan
Troubleshoot and problem-solve project issues, working closely with the customer and engineering teams to resolve issues
Develop and keep up to date NSP consultation workshop material and document templates
Provide consultation workshops to Customers to enhance the understanding and experience from the product
Work closely with the extended global team and with Product Line Management to enhance professional services delivery and customer experience
Provide support to global services tendering teams on evaluating professional services requests
The work can frequently be at customer premises for short durations of time (1 week typical), travel is a requirement for this position
Your skills and experience
The successful candidate will have strong technical, interpersonal, communication and presentation skills as well as being energetic, results oriented and will have knowledge and hands-on experience with some or all the following areas:
Bachelor's degree or higher in Computer Science, Telecom or Software Engineering
Strong skills with Linux/Unix, Solaris, Red Hat, CentOS
Strong knowledge of hypervisor technology (KVM, ESXi)
Knowledge of Cloud Computing concepts and platforms such as Kubernetes, OpenShift, AWS, GCP
Knowledge of Network Management & API concepts and protocols such as NETCONF, YANG, OpenFlow, SNMP, REST, XMPP, JMS,
Good Knowledge of IP Networking, Routing, Services Topology: IPv4 and IPv6, BGP, LDP, ISIS, OSPF, MPLS, VPLS, VPRN, IP VPN, QoS, Security
Software development educational background & experience: Object Oriented Design and Analysis, Java programming language, Perl, Python, Javascript, JMS, C++ Programming, JBoss application server, Internet based applications using XML, HTTP/s, SOAP, RESTful
Knowledge of Software Defined Networking & Network Function Virtualization concepts
Experience in Consulting and providing professional services directly to external Customers, from Solution Consultation, Deployment Design, Testing and Customer Acceptance
Multi-vendor OSS integration experience
"Make it happen" attitude, inventive, eager to learn, and flexible in a fast-paced, challenging and ever-changing environment
Excellent verbal, written and presentation skills
What we offer
Nokia offers flexible and hybrid working schemes, continuous learning opportunities, well-being programs to support you mentally and physically, opportunities to join and get supported by employee resource groups, mentoring programs and highly diverse teams with an inclusive culture where people thrive and are empowered.
Nokia is committed to inclusion and is an equal opportunity employer
Nokia has received the following recognitions for its commitment to inclusion & equality:
One of the World's Most Ethical Companies by Ethisphere
Gender-Equality Index by Bloomberg
Workplace Pride Global Benchmark
LGBT+ equality & best place to work by HRC Foundation
At Nokia, we act inclusively and respect the uniqueness of people.
Nokia's employment decisions are made regardless of race, color, national or ethnic origin, religion, gender, sexual orientation, gender identity or expression, age, marital status, disability, protected veteran status or other characteristics protected by law. We are committed to a culture of inclusion built upon our core value of respect.
As a federal contractor & pursuant to Presidential Exec. Order 14042, Nokia mandates for all employees a COVID-19 vaccination or an approved religious or medical accommodation.
Join us and be part of a company where you will feel included and empowered to succeed.