Platform Software Developer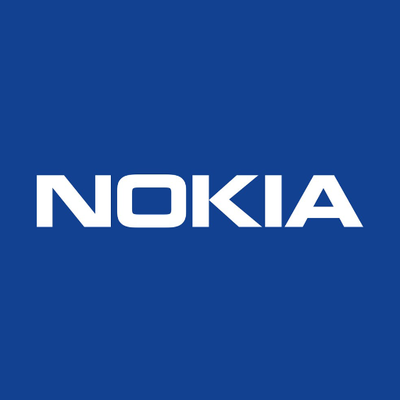 Nokia
Job Functions:
Software Engineering
Come create the technology that helps the world act together
Nokia is committed to innovation and technology leadership across mobile, fixed and cloud networks. Your career here will have a positive impact on people's lives and will help us build the capabilities needed for a more productive, sustainable, and inclusive world.
We challenge ourselves to create an inclusive way of working where we are open to new ideas, empowered to take risks and fearless to bring our authentic selves to work.
The team you'll be part of
The pandemic has highlighted how important telecoms networks are to society. Nokia's Network Infrastructure group is at the heart of a revolution to bring more and faster network capacity to people worldwide through our ambition, innovation, and technical expertise.
The WaveSuite team is building a new suite of applications that provides assurance, fulfillment, and analytics for telecommunication network providers/operators using state-of-the-art design and technologies. The team must grow in order to address the high customer demand. We are looking for application software developers passionate about delivering reliable, efficient, maintainable user-focused software on-time.
What you will learn and contribute to
• Building and deploying platform microservices with RESTful APIs for multi-application support of common services (messaging, security, persistence).
• Building redundant, HA, and geographical redundant solutions for platform/application deployment using containers.
• Building multi-vendor solutions for applications.
• Upgrading platform packages to address security vulnerabilities and container images to manage dependencies.
• Delivering well tested platform-focused software in in a fast paced and innovative environment using continuous integration.
Your skills and experience
You have:
• A degree in Computer Science or Engineering.
• Experience with UNIX/Linux environments.
• Knowledge of the following programming languages: Java (including streams and Spring framework), Python, Groovy, and Bash.
• Knowledge of IaaC tools, such as Ansible.
• Experience with the following tools: KeyCloak, Kafka, Kong API Gateways, MariaDB, etcd, LogStash, and Neo4j.
It would be nice if you also had:
• Experience in deploying, running and troubleshooting cloud-native platforms/applications in containers i.e. Docker or Kubernetes.
• Experience in Network Management and/or Optical Networking (DWDM, OTN).
• Working in the telecommunications domain, shipping products to Tier-1 Carrier customers.
What we offer
Nokia offers flexible and hybrid working schemes, continuous learning opportunities, well-being programs to support you mentally and physically, opportunities to join and get supported by employee resource groups, mentoring programs and highly diverse teams with an inclusive culture where people thrive and are empowered.
Nokia is committed to inclusion and is an equal opportunity employer
Nokia has received the following recognitions for its commitment to inclusion & equality:
• One of the World's Most Ethical Companies by Ethisphere
• Gender-Equality Index by Bloomberg
• Workplace Pride Global Benchmark
• LGBT+ equality & best place to work by HRC Foundation
At Nokia, we act inclusively and respect the uniqueness of people.
Nokia's employment decisions are made regardless of race, color, national or ethnic origin, religion, gender, sexual orientation, gender identity or expression, age, marital status, disability, protected veteran status or other characteristics protected by law.
We are committed to a culture of inclusion built upon our core value of respect.
Join us and be part of a company where you will feel included and empowered to succeed.